Welcome to the 4th CCC Bilingual Career Fair!
This event is designed to help Chinese-English Bilingual talents connect with organizations in a wide range of industries that are recruiting locally or internationally. We are proud to be hosting 40 organizations who want to recruit candidates like YOU! And the number is still going up! Meet representatives from Fortune 500 organizations, NASDAQ companies, start-ups, and well-known universities, including HUAWEI, Apple, SOHU, China Telecom, Golden Group. Come enjoy the day with us, connect with employers you might be interested in, and get closer to your career goal! For more details, check out CCC's website: http://www.chinese-career-center.com/, or CCC's WeChat: CCC2014LA.
CCC成立至今,已经在洛杉矶成功举办三届千人招聘会。今年,我们即将带来第四届中英双语人才招聘会。通过校园大使和志愿者们的共同努力,目前已成功吸引华为, 中国电信, 金地集团, 苹果, 搜狐等近40家国内外知名企业入驻。
招聘会当天我们还设置了主题为选择的workshop为前途依然犹豫不定的你指点迷津。除了投递简历,我们还提供简历修改和求职咨询服务。我们每一位CCC的工作人员把自己当做一名求职者设计了这一场无比贴心,充满干货的招聘会。如果你渴望拿到一份实现梦想的工作offer,如果你渴望与众多优秀求职者互相切磋探讨求职经验,就不要犹豫,让我们相约4月22日的Pasadena Convention Center。更多详情请关注官网:http://www.chinese-career-center.com/,或关注CCC微信公众号:CCC2014LA。
RECRUITING COMPANIES (UPDATING):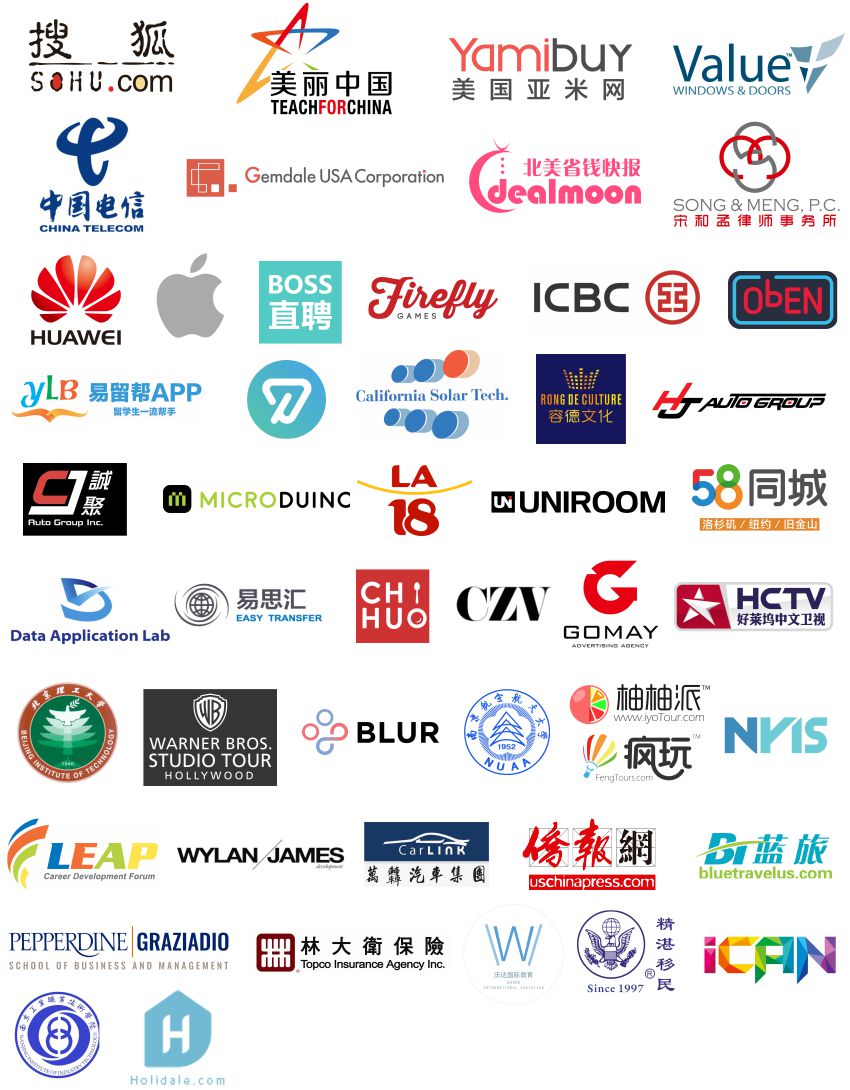 PARTNERS:

SPONSOR:

MEDIA SUPPORT:

TIME AND LOCATION:
Date: April 22, 2017 Saturday

Time: 1:00 p.m. – 5:00 p.m.

Location: Pasadena Convention Center (300 E Green St, Pasadena, CA 91101)
TICKET TYPES AND BENEFITS:
General Ticket Benefits:
Access to Career Fair

On-site Workshops

A candidate resume book for participating organizations
VIP Ticket Benefits:
All General Ticket Benefits

1-on-1 Resume Critique and Consulting (provided by YLB-New Dream Services Inc.)

Online workshop before Career Fair

VIP Gift Bag

VIP Raffle ($129 value gift)
HOW TO PREPARE:
Bring EventBrite Ticket (Printed or Electronic)

Polish and update your resumes

Print multiple copies of resumes (bring Chinese version if you want to apply for positions in China)

CCC suggests wearing professional business clothes.

Research attending companies and familiarize yourself with their opening positions.

Most important is be confident!!
WORKSHOP INFO (大咖私享会):
Topic One: 大公司 vs 小公司 @ 2:00PM

Topic Two: 回国 vs 留美 @ 3:00PM
大咖私享会嘉宾: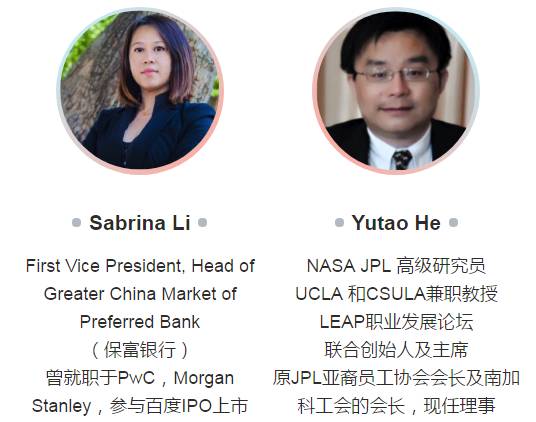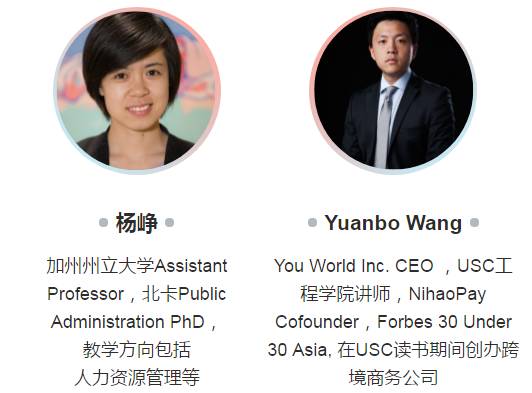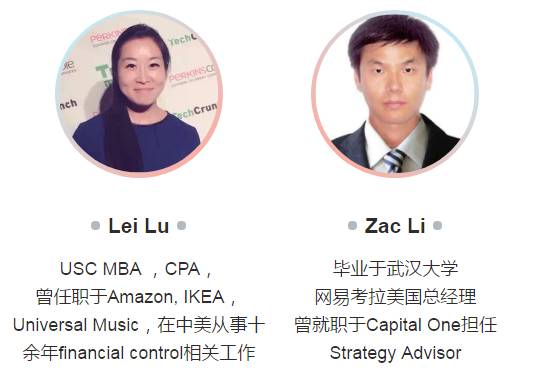 人脉加速器 - 汇集多家活跃在美国的国内名校海外校友会和华人行业组织
参与组织:
美洲中国工程师学会南加分会

中国旅美科技协会洛杉矶分会

美华海洋大气学会南加分会

美华航太工程师协会美西分会

华裔教授学者协会

北京理工大学洛杉矶校友会

北京航空航天大学南加州校友会

浙江大学南加州校友会

武汉大学南加州校友会

广东外语外贸大学洛杉矶校友会

中央财经大学南加州校友会

交通大学南加州校友会

清华大学南加州校友会

LEAP

普创

美西南学联

Chinese Business Society

Chinese Union

CABE Mandarin

益社区(1st Community)
1-ON-1 RESUME CRITIQUE AND CONSULTING (VIP Only)
*Provided by YLB-New Dream Services Inc.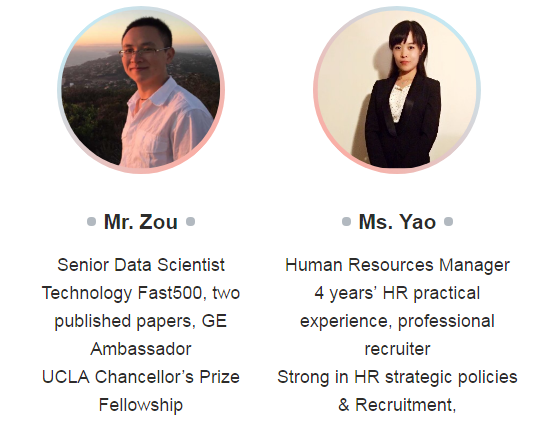 WE LOOK FORWARD TO SEEING YOU AT CCC CAREER FAIR! Feel free to invite a friend to register- our companies are eager to meet great talents!